Christmas Traditions for the Whole Family
Root your family in solid Christmas traditions through the stories and symbols to celebrate the birth of Jesus.

Does your family get overwhelmed by the demands and busyness of the season?
Do you worry that your children will miss the true meaning of Christmas?
Do you feel ill-equipped to create your own Jesus-centered Christmas traditions?
Having Fun and Faith Family Traditions at Christmas helps your kids...
Experience Jesus Christ as the reason for the season

Create a vibrant faith that will stand the test of time

See how relevant and alive the Christmas message is for a life of following Jesus in today's crazy world


See how important Jesus and faith are to you as parents
How to Get the Most
Out of This Experience
Be aware of all the options for Sunday and daily resources

Design what you do based on the age of your kids and your available time

See that the book is a menu to choose from, something to grow into over the years

Have a plan but be flexible


Pick a day and use this book with another family
About The Author
John Lewis
Dr. John S. Lewis is the founder of Kingdom Story Ministries and is passionate about seeing the next generation of Jesus followers be rooted in their faith and the story of God. He loves his family and the Christmas holiday. He and his wife, Carissa, are the parents of three grown children and live in Tacoma, Washington.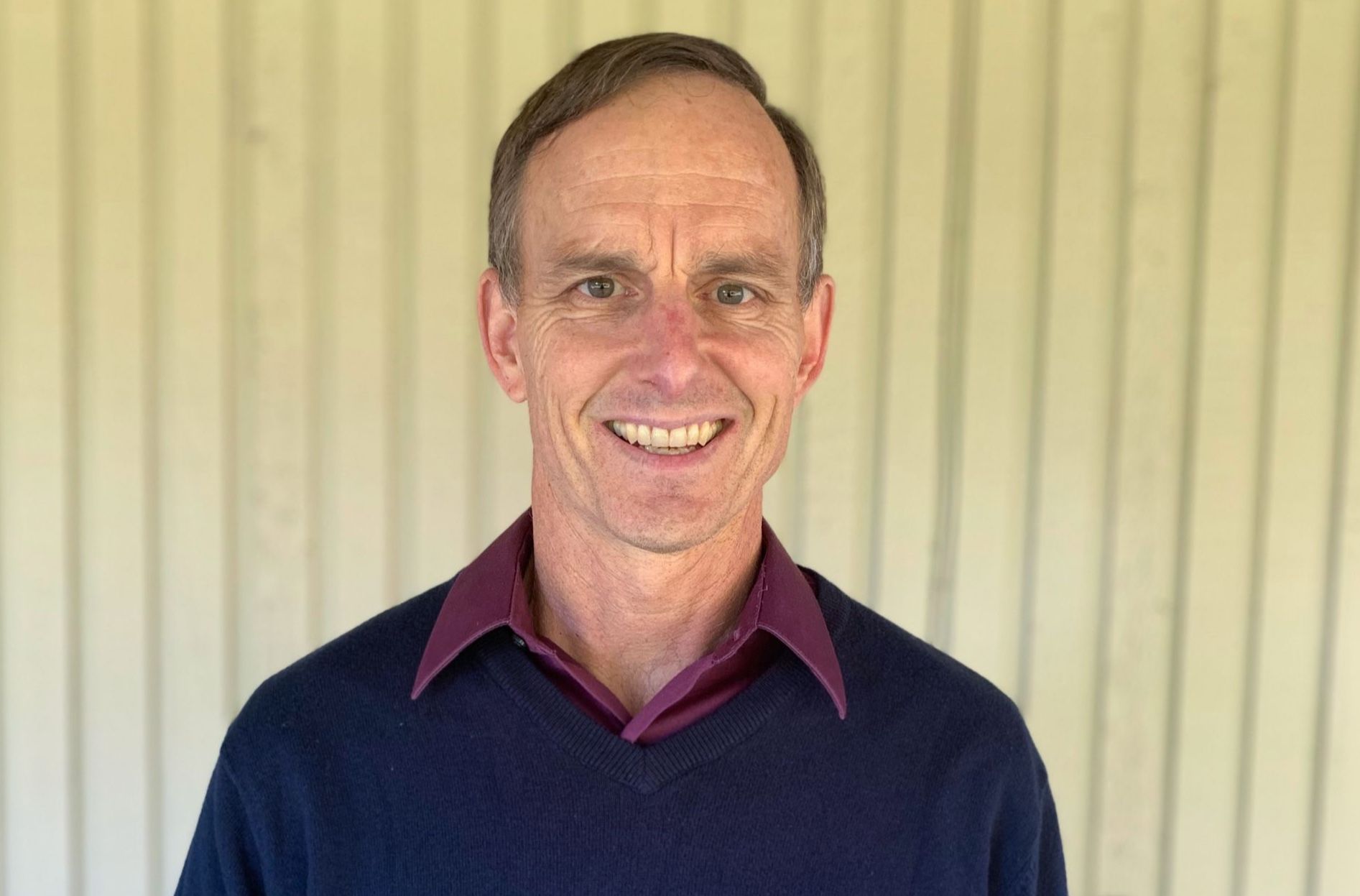 Your Stories
#christmas| #advent | #traditions |
"As a Children's Ministry Director, I am always on the lookout for the best resources to give to families all year long. John Lewis has crafted an incredible gift for fostering those beautiful Christmas moments everyone hopes to have with their families."
Kami Wright
Children's Ministry Director for Maple Valley Church in WA

"Every Christmas season, our culture focuses on the decorations, gifts, and lights of the holiday with diminishing references to the true meaning of Christmas, the birth of Christ. In Finding the Treasure in Christmas, John Lewis shows families of all ages how to infuse common cultural symbols of the holiday--trees, lights, ornaments, gifts, angels, stars and more--with truths about Jesus."
Karen Bouchard
Acquisitions Editor for Illumify Media Global
"I've used this book for years with my now-adult children, and now grandchildren. It's full of poignant spiritual moments to have with your family in the lead-up to Christmas, and creative ideas for making Christ-centered and joyful memories together, no matter how old (or young) your family members are. Highly recommend!"
Arlyn Lawrence
Founder, President, and Senior Editor for Inspira Literary Solutions
build traditions with us
Do You Want To
Build Advent Traditions?
Come and immerse yourself and your family in the deep traditions of Christmas and the rich story of Jesus' Birth. May your children and your children's children forever remember the power of God coming in the flesh.
Never miss our news
Subscribe to our Ministry Update list!
Receive our updates directly to your inbox. Don't worry, your information is secret safe with us!
Rob DeKlotz Biography
Rob DeKlotz joined Kingdom Story Ministries as part-time executive director in August of 2020. As an organizational leader with over 40 years of experience with several dynamic and growing organizations Rob has a proven track record of leadership in tackling challenges and growing ministries. Rob served with CRU in campus ministry from 1981-1995. He then spent 21 years on executive teams at Mariners Church, Saddleback Church and South Shores Church. Beginning in 2017, he was COO at Operation Snap Dragon, a global media company partnering with JESUS Film in Asia and then Executive Director of Soul Shepherding. In 2020 he launched a new endeavor, Kingdom Initiatives. His vision is to help churches, ministries, and non-profits live out their peak effectiveness in their kingdom task. Rob is a graduate of UC Berkeley (BA in Economic History) and Talbot School of Theology (M'Div. in Bible Exposition) He has been married 39 years to Jennifer, an MFT with a practice in Mission Viejo, and has four adult kids and 3 grandchildren. He lives in Irvine, CA and enjoys travel, tennis and everything his kids and grandkids like to do.
Branden Hubbell Biography
Branden joined the Kingdom Story team in the fall of 2015, and is involved in the Leadership Institute program. Read Branden's story below and how he began his involvement with KSM.
My background begins as a coach. 11 years ago I began coaching the sport of all-star cheerleading. For many years I coached young men and women through the sport of cheerleading. However, the difference for me was that I also cared about the soul of the kid that was in front of me. I didn't know it, but all those years spent coaching taught me transferable skills for how to be a discipler for Jesus Christ. After 11 years coaching, God called me out of the all-star cheerleading realm and into vocational ministry.
My ministry career began with Kingdom Story Ministries. I first became a student of the Leadership Institute in the fall of 2014. I wanted to grow deeper in the knowledge of Christ. I knew much about the scripture, but I didn't know that it all connected somehow, and that the words on the paper had something to do with my life right now. During the first couple of months as a student, John noticed in me a passion for God's word, and for teaching and coaching people. He took me under his wing and I become an intern for Kingdom Story learning the ropes, traveling to China, and immersing myself into the curriculum as well as orienting my life for a life set on serving Jesus.
After a year, I was brought on the KSM staff as the Leadership Institute (LI) Program Director. This program is designed to take individuals through a 9-month intensive that will help participants develop fundamental leadership skills, relational skills, and scriptural knowledge. If someone wants to know Jesus and the Bible story better, and enter into God's ongoing story in their own city, the LI can help get them there. I am passionate about the possibilities of this program for the future in Pierce County.
Dr. Richard Mutura (PhD) Biography
A Biblical theologian with 18+ years of experience of training pastors and leaders in theological seminaries and universities. Called to prepare the African church to make its contribution to world Christianity and transform communities using the gospel. A leader and a disciple-maker. An innovator, opening new platforms for advancing the cause of Christ in Africa. Passionate mentor and coach supporting churches to develop a culture of discipleship that is a process rather than a program. A thought-leader creating a robust workplace ministry ecosystem where "every believer becomes a minister and every place, a place of ministry" for sustainable transformation of African communities.
John Lewis Biography
Below is a bio from John; woven in it is the larger story behind… the Kingdom Story.
I grew up much of my life in Tacoma, Washington and went to Clover Park High School. I received my undergraduate degree in Business Administration at Pacific Lutheran University in 1983, and then immediately came on the Young Life staff. After four years of youth ministry in Tacoma and Port Angeles, an internship in a nationally recognized college ministry beckoned me to Bellingham, WA; here I was deeply exposed to a mentor and a ministry committed to making disciples. Bellingham became home for a year. (1987-88). The following year I joined forces with Young Life in Tacoma and began a college ministry at the University of Puget Sound (!988-89). I remained the director for another twelve years, officed in the inner city and I experimented widely with how to disciple students. All along the way, I took classes part time at Fuller Seminary, which integrated well with my ministry experience. Foundational convictions about life and ministry flourished in these ministry years. An internship program was begun with the college ministry (now called Tacoma College Ministry) in 1995 that birthed and used the Kingdom Story (KS) curriculum as an essential ingredient for their training.
In 1988 I met my soon to be best friend and wife Carissa. We spent a sabbatical year overseas before we had children, half of that time spent in Hong Kong and half in Israel in a study program. My eyes were opened wider to the world of different cultures and the world of the Bible. I finished my Masters of Divinity at Fuller upon returning.
Having left the full time college ministry position in 2001, I spent the next four years splitting my time as volunteer and staff for both University Place Presbyterian Church (Adult Discipleship pastor) and Northwest Leadership Foundation. I continued to develop the KS curriculum and experimented with a church based internship program. In 2004, I received a Doctorate of Transformational Ministry from Bakke Graduate University; my project focused on a one year holistic, church based, city wide transformational intern program that was designed to be transferable to other cultures. I used the KS as my primary curriculum and approach for the participants.
Carissa, myself and our three children, Jonathan, Elizabeth and Rachel packed up and moved to Beijing in 2005 for a two year stint in ministry with young adults. The intern program of my D. Min. project-along with the Kingdom story, was implemented the 2nd year. We returned to the US in June 2007 and now live in Fircrest, WA. Other teachers in Beijing have used the Kingdom Story approach/translated curriculum in now multiple settings since 2007.
I worked full time with Northwest Leadership Foundation in August '07 with an initiative called "City as Parish," which invited churches to collaborate with faith/civic organizations in ministry to the poor around their neighborhoods. The initiative has an intern program and the Kingdom Story was used as part of their overall training. In that period, I helped develop a pastor's collective in University Place where I live.
From 2009-2012, I worked with Leadership Foundations in an initiative called "City as Classroom," exploring how the community/city of Tacoma can partner better with our universities in the shared mission of equipping college students to be lifelong and transformational leaders. My development work here was primarily focused at Pacific Lutheran University, I learned valuable lessons about working with the city/institutions at larger in this season of ministry (2001-2009)
In 2008 I came on the adjunct faculty at Bakke Graduate University to teach their OT and NT theology classes with students in the USA and around the world. I also taught the Bible Overview and Narrative Theology for Christos, a lay theology/ministry training program.
In 2012, a discernment process helped me decide to launch Kingdom Story Ministries; we believed that it was the next and natural step in my personal story and that this organization could provide some crucial resources for our local and worldwide community.